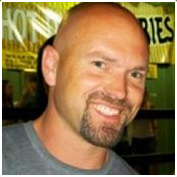 Erik Jones has constructed some of the most spectacular outdoor spaces on the Central Coast. Specializing in the installation of water features, custom stone work and outdoor living spaces, Erik's designs reflect the uniqueness of each client. Erik began creating commercial and residential landscapes in 2002 and since, has built some of the most bold and elaborate projects on the Central Coast. Working with clients from Santa Barbara all the way to Cambria and Paso Robles, Erik is best known for creating a backyard that one can truly escape and relax. Our efforts are perhaps best captured by our motto: "We Create… You Escape!"
About our Landscaping Company
Dedicated and Agile Work
Every client gets our full attention! We find it critical to work closely with the client and get a real feel for their dreams and desires. Then it's all about working quickly and efficiently to capture the ideas and spark of imagination, to move the project forward and completed on schedule.
---
Bold And Original Designs
Whatever the demands your project brings to the table, Erik Jones Landscaping will be sure to create a landscape and outdoor environment sure to amaze you and your friends. Eric is known for thinking out of the box and able to create projects others only dream of. His designs always embody the best aspects of the clients ideas and desires, while enhancing the overall experience and outcome!
Versatile Selection of Services
Designing anything from a softscape installation and hardscape construction to an outdoor kitchen or water feature, we're proud of our variety of creative offerings… If you can dream it we can build it!
---
Love for Details
Sit back, relax and watch as the dedicated design professionals at Erik Jones landscaping create your backyard escape. Our attention to detail makes sure that every aspect of the clients vision is accounted for and integrated into each landscape we design. It's all about the client being happy and Erik guarantees it!
Erik and his assistant went far out of their way to solve my problem. They did not quit, but came back again and again till the problems were solved. They could have added charges but would not. More businesses should be like his. I will hire him anytime.
Stephen F.
Erik is knowledgeable, patient, personable and get-things-done kind of guy. His workers are talented, punctual, hard-working and respectful. One could not ask for a better contractor and team. we are very happy with stone and stone fountain work done. My wife and I highly recommend Erik Jones.
Greg S. - San Luis Obispo
We loved working with Erik so much, we wish we had another yard he could do!
Jackie S. - Central Coast